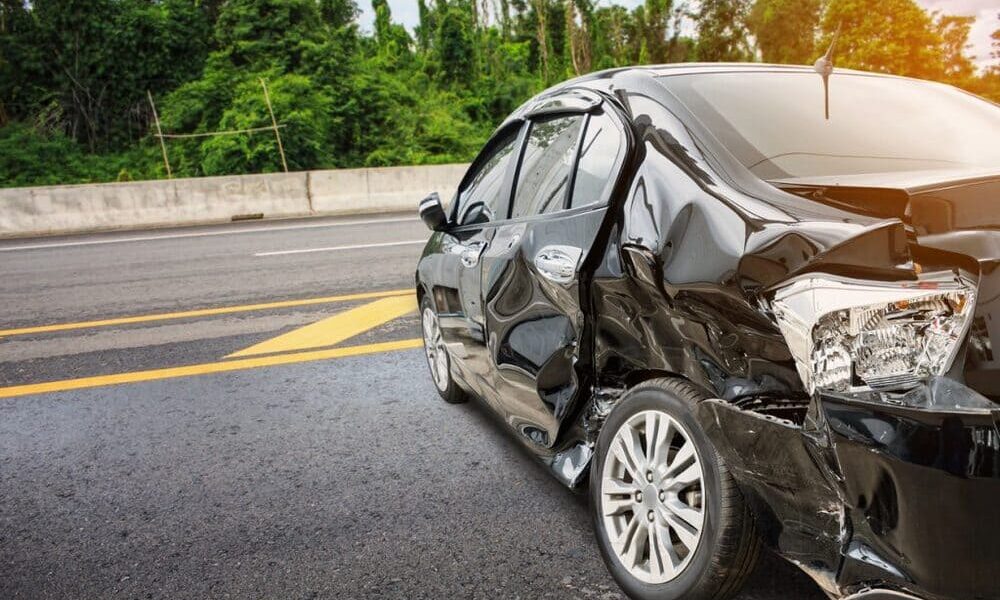 A collision rattles more than just your car. It can leave you shaking for quite a while, and when you add the stress of collision repair on top, it becomes a killer stress package. But most of the stress comes from prevalent rumors. In this article, we debunk 7 common car collision repair myths.
You Can Only Use Insurance Company Approved Repair Shops
You don't have to use the shop your insurance company recommends. If you have a preferred repair shop, you can definitely use their services instead. However, it is recommended that you take your insurance company's recommendations into account as it helps with the settlement issues.'
Plus, not all repair shops accept compensation from insurance companies as the process is quite lengthy. Working with a recommended shop can speed up the process as your insurance agent likely has contacts and a system in place.
Your Insurance Covers the Total Cost of Repairs
Though a prevalent myth, it is just that! Car insurance is pretty similar to health insurance, where the insurance only covers repair costs if they exceed the deductible amount. Here the deductible amount you choose plays an important role.
Where choosing a higher deductible can help you get lower insurance rates, it does prove to be a problem during collision repairs. You may end up paying for all the repairs out of your pocket.
A Dealer Provides the Best Repair Service
It doesn't matter whether you go to a dealer or an independent repair shop. It is a common misconception that only dealers have access to quality spare parts and trained staff.
Almost all repair shops have the same equipment and the essential training needed to work on auto body repairs. They also have equal access to OEM parts, so there is no reason why you should choose a dealer instead.
The reason why people often recommend dealers is because auto manufacturers provide them certifications. At least one dealer per area holds the certificate stating they are trained for car collision repairs. However, most dealers further outsource the repair work to independent shops, so the certification value is null and void.
Multiple Estimate is a Must
The law in most states does not oblige you to get a minimum of three estimates before selecting a service with the lowest one. The misconception is often fuelled by insurance companies who recommend you do that, but you aren't required to do so by law.
You can instead take a much hassle-free route by searching online and looking for recommendations. Don't take on the stress of visiting auto repair shops in-person. You can choose whichever shop offers services up to your standard.
Once Damaged the Frame Can Never Be Fixed
As long as you can find an experienced repair technician, you don't have to worry about frame repairs. As long as the frame hasn't been weakened to the point of no repair, it can effortlessly be restored.
Plus, the majority of new cars come with unibody frames that are incredibly easy to fix. If there is a part that is significantly damaged, you can remove it and replace it with a new section. In fact, as long as your auto body repair shop of choice is good, you can restore your car to almost as good as new.
You Only Get One Insurance Check
Estimating the cost and extent of damage caused by the collision can be challenging. You never know how intense the damage is until you begin the repair work. Once you take the car apart to put it back together is when you can thoroughly view how hard the collision was for the vehicle.
If the mechanic does find further damage after the initial appraisal, they must call the insurance company to have the vehicle re-appraised. There is no set limit for insurance checks, so there is no need to hesitate before contacting the insurance company about recently discovered underlying damage.
You Must Use the Dealership You Bought Your Car From
Most dealerships have attached repair shops that you can use, but you don't have to. Dealerships often offer incentives to their customers to utilize their after-sales services like offering free oil changes and regular maintenance and repair work.
However, whether you choose to utilize their service for collision repair is totally up to you. You are not under any obligation to utilize their services, and don't let anyone tell you otherwise.
These are some of the most common car collision repair myths, and these are ones that die hard. They will probably be prevalent in the market ten years down the line, but you know better. Don't be swayed by the word on the block and do your research so you can put your mind at ease. Here's what you should do after an accident.
Check for Injuries
No matter how big or small a car crash, there is a chance you may get injured. Before doing anything else or making any swift movements, take a moment to assess your mental and physical health as well as that of your passengers. If you have a sprain or pain anywhere in the body, don't rush any movements as you may end up making it worse.
Call for Help
Whether you are seriously injured or not, you must call 911. Even if it isn't a significant collision, informing the authorities is essential, and in some states, it is even required by law. Without a police report, you may not be able to file for an insurance claim.
Call a Tow Truck
The last thing you should be doing post car crash is driving it home. You should move away from the vehicle, especially if the damage appears to be severe. Even if the accident isn't severe, Post Traumatic Stress Disorder is real, and you may be affected by it, whether you realize it or not.
Do not at any cost attempt to drive back home or to the repair shop. In fact, your car may look fine on the outside but could be damaged inside, which is a major safety threat.
Document the Entire Process
Not only must you have a copy of the police report, but you must also take pictures of the incident. It helps make the insurance claim procedure incredibly easy.
In fact, after you call 911, you should contact your insurance agency and run through the entire process with them to have the accident on record so that making a claim is easier.
You must also take down the other driver's name, their full contact information, car's make, color and model, the registration number, insurance policy details, location of the accident, and so on.
To Wrap It Up
You will come across many rumors regarding auto body repair work after an accident. In this article, we debunk some of the most common car collision repair myths on the market. However, there are many more to address.
In case you get into an accident ever. Make sure you follow the procedure mentioned above and then conduct online research on what you can and can't. You must also search for what is required by law and what is only a recommendation, so you don't fall prey to common car collision repair myths.
Courtesy of paautoinspection