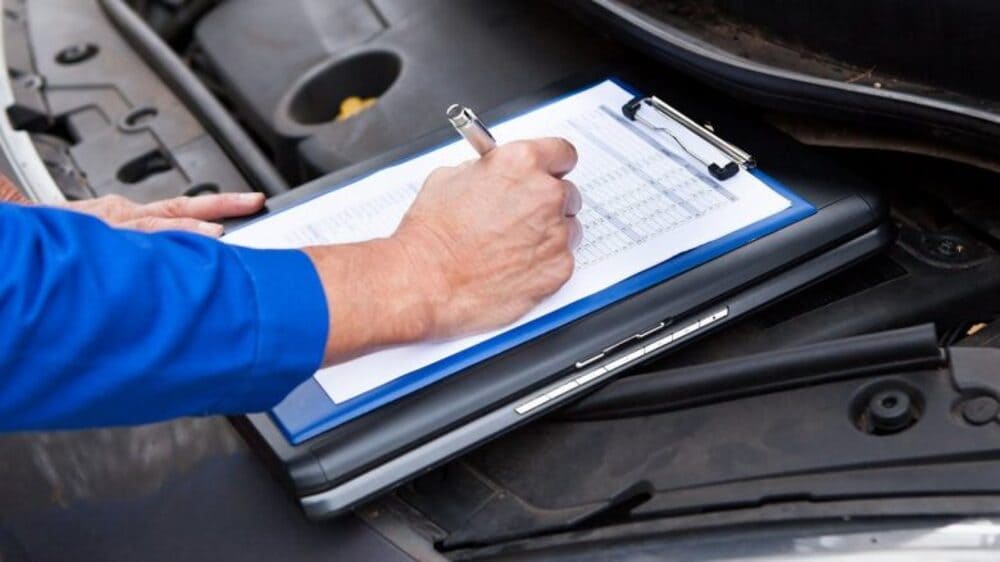 "Are car service plans worth it?" we may ask ourselves. Car service plans are, after all, one of the most common items a dealership will offer you when you purchase a new car. The answer in most cases is that yes, they are definitely worth it. A car service plan, with its routine checkups and maintenance, will ensure that your car remains running at the optimal condition, and that the risk of any unexpected repairs is mitigated. In this article, we list down the major reasons why you need to have a car service plan.
A car service plan, with its routine checkups and maintenance, will ensure that your car remains running at optimal condition and the risk of any unexpected repairs are mitigated
The Costs
Manufacturers and dealers rarely make money on service plans. Instead, their main goal is to get you back to the dealership so they can offer you other products and services. As such, most service plans are provided at extremely affordable rates. In the long run, compared to ad hoc repairs and maintenance with a dealership, this can add up to a lot of savings.
Furthermore, the prices of the services in a car service plan are set at the point of sale, so there is no need to worry about the costs of parts and labor increasing.
Sure, many independent garages do offer even cheaper rates, but with a dealer, you avoid any hidden costs. With independent garages, there is no surety that they will be using genuine parts for your car or have the know-how to take care of your car properly. You would not want to incur costly repairs later on due to shoddy servicing now, would you? You may run into a higher expense, but the fewer risks associated makes a car service plan worth it.
Furthermore, for leased cars, some car manufacturers offer to increase its residual value if you opt for a car service plan. The savings are transferred from the dealership to the customers, translating to you paying even less in car servicing plan.
Many car dealerships also offer exclusive perks with their car service plans. This can include discounts on labor and parts or free car wash or vacuum. This can further add up in helping you save up on car maintenance.
The Assurance
Since you have a fixed monthly rate on your service plan, you don't need to worry about incurring any unexpected costs during car maintenance. There is also the assurance that the mechanics carrying out the car servicing know their trade, and the parts being used are genuine and not defective, not incurring the risk of running into problems later on.
If your car is under warranty, regular car servicing can also help prevent the risk of the warranty becoming void. This will give you the peace of mind that you don't have stress about any financial hardship due to the warranty going wrong. This is especially applicable in cases where the car you have has high mileage and have to be serviced more than once annually.
Furthermore, the dealers may pick up any issues with your car's vital components while servicing, allowing you to remedy the problem before it has a chance to become too costly.
The Convenience
A car service plan simplifies and streamlines the process of car maintenance. You know exactly when your car needs servicing and what items need changing. Since the costs are already known or paid for, it adds greater stability to your budgeting. It cuts down on decision making, allowing you to focus more of your mental energy on more useful tasks. There is greater peace of mind with a car service plan compared to ad hoc servicing, and you can't really put a price on that.
If your car is a lease, you can also even bundle your car service plan into your overall car finance payment so that the whole thing becomes one, straightforward monthly expense.
Allows the Car to Better Retain Value
Purchasing a service plan may help your car depreciate far slowly, having it keep a good resale value. Valid proof that your vehicle received periodic servicing and maintenance as well as the fact that genuine parts were used in repairs looks good on your car's history and allows you to command a higher price tag when reselling.
What Car Service Plan to Chose?
There are two main types of car service plans offered to you when you purchase your car – one offered by the car maker and one by the dealership. The first type usually covers only essential servicing and maintenance but hold the advantage of being more flexible, since all of the brand's franchise deals will honor them. The second offered by the dealers usually carries more perks and incentives, but the big downside is that your plan is only limited to that particular dealership.
The second option may, in fact, be more viable if the dealership is located near your residence and does not see too many frequent customers.
Some Additional Things to Know
Now that we've discussed the merits of a service plan, here are some additional bits of information to know that will allow you to make the most out of your service plan.
The Real MileageWhen buying a service plan, be sure to check the REAL miles it will cover. A 100,000-mile plan may look good, but if your car has clocked 20,000 miles already, the real coverage may effectively be 80,000 miles. Confirm with the dealership manager if that is the case or not.
Details of CoverageMake sure to ask exactly, aside from basic maintenance, what will the car plan be covering. Many car service plans don't cover the cost of some replacement items, such as brake discs and tires. Once you are aware of what and what not is included in the service plan, weigh in the costs and benefits accordingly.
Additionally, make sure to check that the car service plan provided by the dealers follows the servicing schedule recommended by the car's manufacturer. Check also if the car's warranty duplicates the coverage provided by the plan. There would be no point in paying extra on what already is covered.
Furthermore, it doesn't hurt to look through car service plans offered by different dealerships and compare the costs and coverage they have on offer.
Conclusion
Purchasing a car service plan will help you save up on costs as well as avoid running into any serious issues later on. While some people may be put off by the higher expenses of car service plans compared to what independent garages may offer, the extra cost is well worth it. With greater peace of mind, fewer risks of issues arising later on, or the warranty becoming void as well as helping you retain the car's value; this is exactly why you need to have a car service plan. Furthermore, as mentioned before, many dealers offer many additional perks and discounts with their car service plans, promising you even better value for your money.
Courtesy of paautoinspection