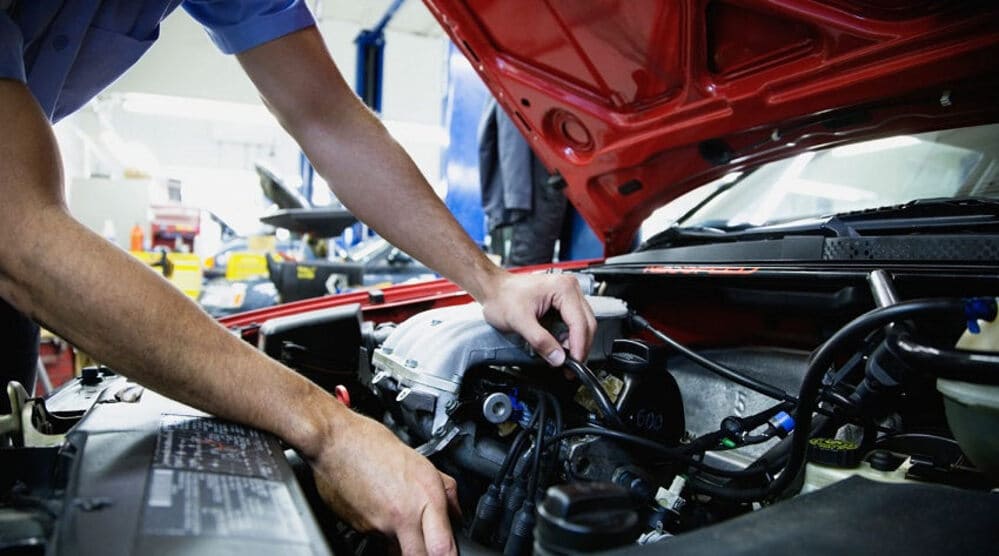 Can you believe it's already April? Not only does this month bring warming temperatures and plenty of rain, it is also deemed National Car Care Month. The purpose of this holiday is to make sure your vehicle has been properly inspected and maintained. If you can't remember the last time you had your vehicle checked out, no better time than now!
Take a look at the following to ensure your car will run smoothly this spring and summer.
Battery: Is the connection tight? Is it clean or does it appear corroded? If the battery looks rough, replace it.
Hoses/belts: These should not be loose, worn, cracked, weak or unraveled.
Brakes: Brakes should be inspected annually, as they are a significant element of the vehicle. Linings, drums and rotors should be checked.
Fluids: This includes engine oil, power steering, brake, transmission, coolant and windshield washing fluid.
Exhaust: Check for leaks or damage, especially if you are hearing abnormal noises. Leaks should be repaired immediately.
Heating/cooling: These are not only important for the comfort of you and your passengers, but also safety in the case of defrosting.
Tires: Make sure the tread isn't too worn and that all four tires have sufficient air pressure. Uneven wear in tires could signify an issue in the alignment of your steering wheel.
Steering/suspension: As one of the most important parts of your car in regards to safe driving, check this annually. All components (shock absorbers, struts, ball joints, etc.) should be included in the inspection.
Wipers/lighting: Both are important for the visibility for you and other drivers on the road with you. Interior and exterior lights should turn on and off properly, and wiper blades should be replaced if they aren't effectively cleaning the windshield.
Finally, schedule a tune-up to ensure your engine is working at the most efficient level possible.
Happy driving this spring!
Courtesy of aeroautoparts