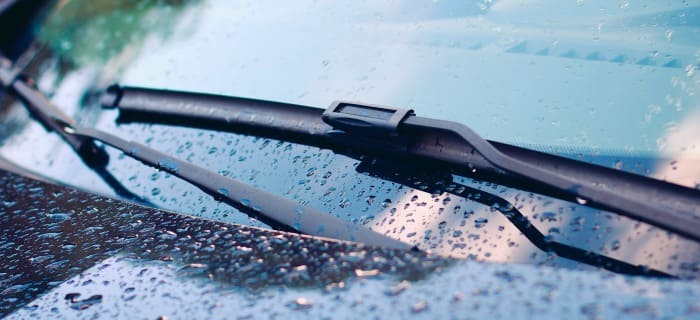 When rain or snow hits your windshield while driving, the last thing you want is for your wipers to squeak. It is not only annoying, but can be distracting to the driver while on the road. Since each vehicle is different, there is no universal way to stop this from happening.
Below we name just some of the methods that may solve the problem:
Replace wiper blades. The most obvious solution is to regularly replace the windshield wiper blades, at least once per year. Blade refills are relatively inexpensive.
Clean the windshield. Be sure to keep your windshield clean with Windex, vinegar, or baking soda sprinkled on a damp paper towel. DO NOT use all of these at once!
Refill wiper fluid. When there isn't enough lubrication on the windshield, the wipers may stick, causing that squeaky sound. Check the fluid level and refill it if needed.
Make the wipers softer by spraying a small amount of WD40 on a paper towel and wiping the squeaky blades. Be aware that too much could cause damage to the wiper blade.
Check the equipment. If there is too much or too little tension between the glass and the wiper, the wiper may squeak. Make sure the blades and wiper assemblies aren't too tight or too loose.
Remove product. If you recently applied Rain-X, wax or other products and are noticing chattering sounds, remove it with car polish.
Replace wiper assemblies. Over time, the wear and tear on your vehicle can cause the assemblies that hold the wipers in place become misshapen. If you notice your windshield wipers no longer conforming to the shape of your windshield, it is time for new ones. In addition to trying these methods, wipe the wiper blade's edges monthly with an alcohol wipe to remove grease and other debris to make them last longer. Always keep your windshield clean as well.
Courtesy of aeroautoparts